Memorial Garden Bricks
---
Remembering September 11
On the tenth anniversary of the attacks of Sept. 11, 2001 a piece of the World Trade Center steel was dedicated in Moon Township's memorial garden, joining memorials honoring military service members and public safety professionals. With this significant addition to its Memorial Garden, Moon Township launched a campaign to create a more welcoming place for community members to visit, reflect and remember. About the Memorial Garden
Moon Township's Memorial Garden is located between the Municipal and Public Safety buildings on Beaver Grade Road. The Memorial Garden features three eco-friendly rain gardens and a brick walkway circling a central flag and memorial site. Moon Township is looking for community support to build a brick walkway sectioned into dedicated areas for military service members, public safety professionals and community members.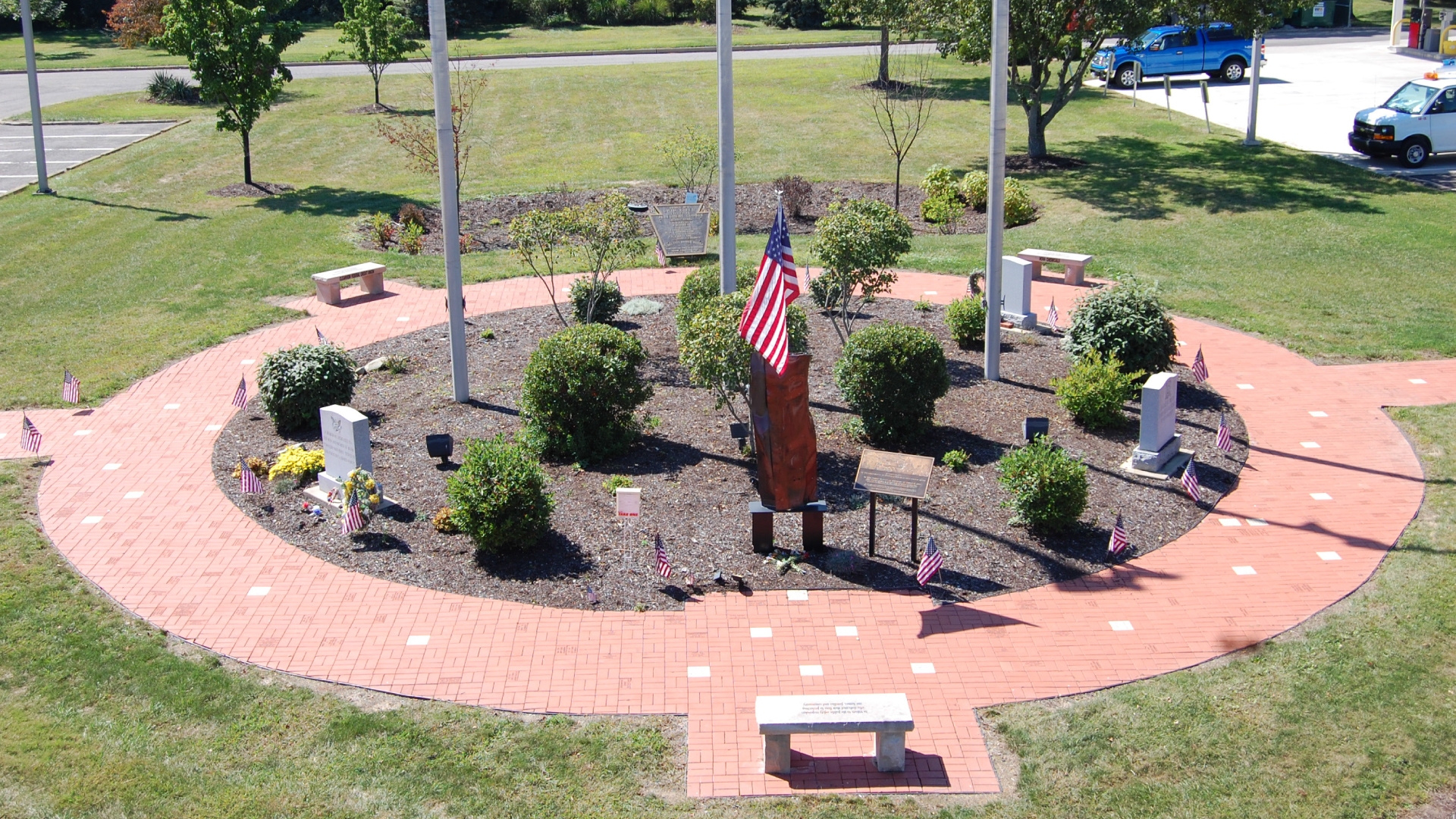 Purchasing a Memorial Brick
Help pave the way for the Memorial Garden walkway by purchasing a brick engraved with a lasting message for an individual, organization or business. Commemorative bricks are a meaningful way to remember a loved one, honor a friend or family member or recognize a milestone. Brick sponsorships are available for $65 for an engraved 4x8" brick or $200 for an 8x8" business brick. Donations will support the Moon Township Memorial Fund for continued development at this public memorial space. Please see order form on the back.
Order Form