Sponsorship Opportunities
---
A Community Mission in Motion
Why connect with Moon Township?

Whether you would like to reach the parents of school aged children, seniors who want to keep their mind sharp, or adults who stay connected with the community, you can share your message with local and regional audiences by teaming up with us.

Sponsorship opportunities allow individuals, social organizations, businesses and foundations to invest in the health and well-being of our community by funding events, programs and open space improvements. Residents of Moon Township, as well as neighboring communities, value our parks, programs and events as part of their everyday lives.

Moon Township Invites You To...
Build a Positive Image in the Community
Develop Deeper Relationships with your Customers
Encourage Active and Healthy Lifestyles
Promote Family Time and Fun in the Park
Reach Thousands of Potential Customers in the Region
Increase Your Visibility and Involvement in the Community
Our Gift to You for Your Generous Sponsorship of Moon Parks & Recreation...
One Weekday Pavilion Rental in 2023
VIP Passes to the 2023 Moon Township 4th of July Celebration
Invitation to our Annual Sponsor Appreciation Event

Become a Sponsor
Click on our 2023 Sponsorship Guide below to check out a variety of opportunities and ways to support!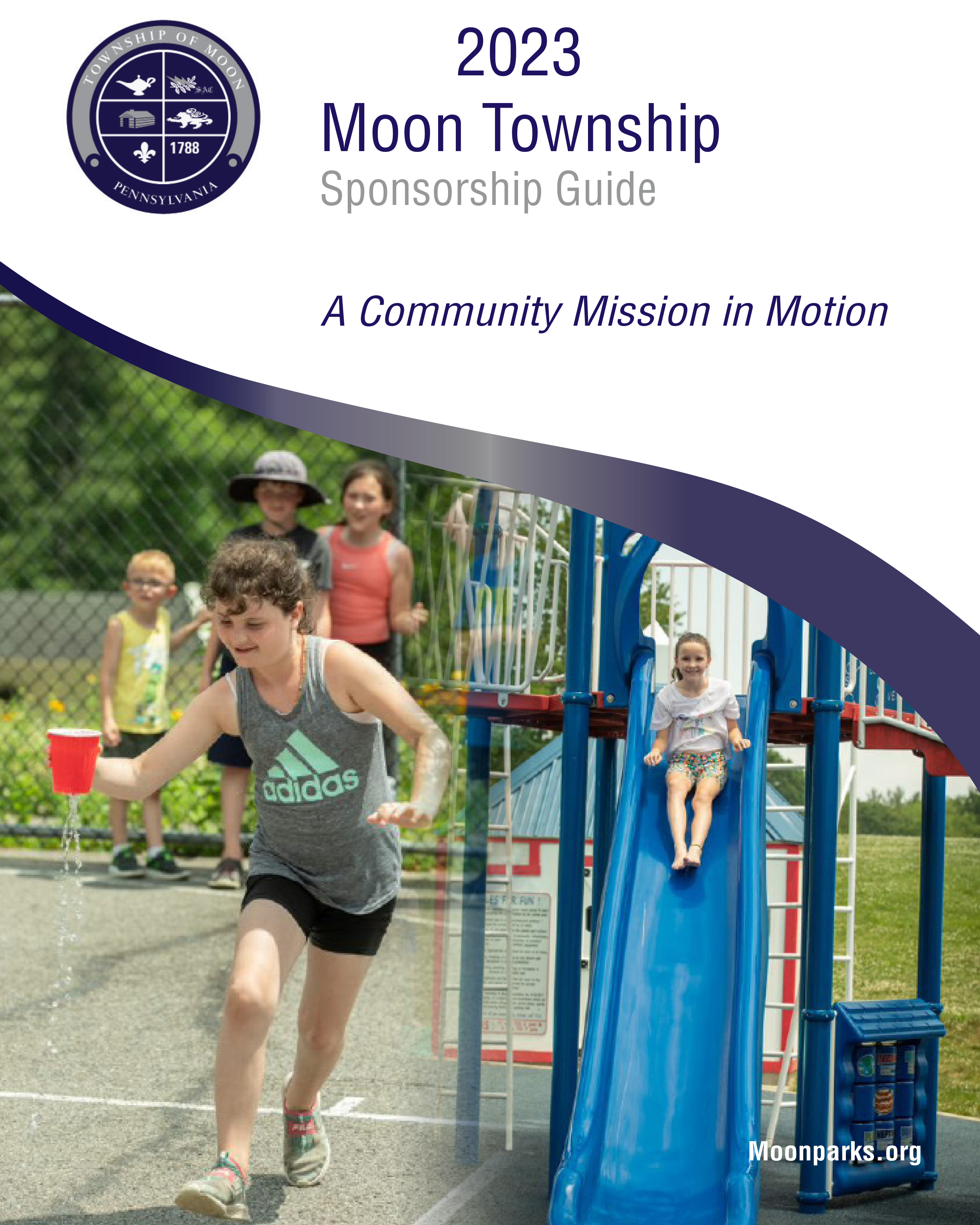 Start Your Sponsorship Today
By becoming a Moon Parks & Recreation sponsor, you'll receive a variety of benefits such as:

Your company named featured on signage, media and promotional materials for sponsored event
Space for a promotional booth with the opportunity to distribute marketing materials at sponsored event (must be pre-approved)
Social media posts on Moon Parks & Recreation Instagram and Facebook pages in relation to sponsored event

Call or Email for More Information about Sponsorship Opportunities!
Lauren Madison
Community Outreach Coordinator
412-262-1703 X402