Happening Now
---
Interested in buying a memorial brick? Please click on the following form for more information:
Moon Township Memorial Garden Brick Order Form
2020 Park Pavilion Rentals



Pavilion fees have been updated for the 2020 season. Please visit the Rentals page to view the updated fees.
The first day of pavilion rentals for the 2020 season for Moon Township residents is Monday, February 10 at 8:30a.m. Reservations must be made in person at the Moon Township Municipal Building. Thereafter, reservations can be made at the Parks and Recreation office at Moon Park. Non-residents may reserve a pavilion beginning Tuesday, February 18.
Moon Park Bunny Trail - Cancelled
Saturday, April 11, 2020
11:00m - 1:00 PM
Moon Park
Get your baskets ready and hop on down the Moon Park Bunny Trail! Have your photo taken with the bunny. Get creative under the big tent with arts & crafts, and try your luck at interactive games. Experience the Blue Ribbon Farms petting zoo with bunnies, lambs, chickens and goats! A food truck will offer tasty treats for purchase. This is a free event.
Memorial Day Ceremony
Sunday, May 24, 2020
11:30 AM - 12:30 PM
Municipal Building Memorial Garden
Help us honor America's fallen heroes with a Memorial Day ceremony. The Keith-Holmes Post 402 V.F.W. of Coraopolis and its Auxiliary will perform commemorative services.
Earth Day at Robin Hill - Rescheduled to Sunday, August 16
Sunday, August 16, 2020
1:00 PM - 3:00 PM
Robin Hill
Earth Day at Robin Hill provides an opportunity to learn what we can do to keep our environment, and ourselves, healthy. Mrs. Beryl "Randy" Johnson, a long-time Moon Township resident and educator, envisioned the first Earth Day at Robin Hill as an annual community celebration of biodiversity and environments.
This year's theme is "PEACE, LOVE, & PINE TREES." Students from Moon Area and Rhema Christian schools participate in the t-shirt design contest, with the winners announced at the event. The Moon Township Green Team and Environmental Advisory Council invite you to participate in a family-friendly environmental event featuring fun for everyone!
Download the T-shirt Contest Entry Form!

Click here for Teen Volunteer Opportunities

Visit our Youth, Teen, Adult, and Senior Program pages as well as our Event page for more upcoming happenings!!
Get Involved
---

Moon Parks & Recreation offers a variety of programs and classes throughout the year for all ages and skill levels. Check out our programs and events pages for a full listing of activities.

Online registration is available for most of our programs:
Online Registration

View the latest Moon Messenger: Moon Messenger

Sign up for our email list by creating an account: Create an Account
Give the Gift of Play! Check out the sponsorship opportunities and plans for the new Moon Park Playground.
Download the playground sponsorship brochure.
Park Alerts
---
COVID-19 UPDATES:

As of Monday, March 23, 2020 Moon Park remains closed. It was our intention, and hope, to keep Moon Park open as long as possible. We agree that outdoor recreation is needed especially in these times. However, at Moon Park we were seeing large groups of people congregating on play equipment and in rec fields. Robin Hill and Olson Park remain open to allow people access to outdoor space and trails. We look forward to reopening Moon Park as soon as possible.

**Please use caution at Olson Park as utility work is being done near the entrance of the park.

We appreciate your patience as we continue to react to this evolving situation.

All indoor rentals at at Robin Hill Park are cancelled through April. All Moon Parks programs are suspended through the month of April and the Senior Connection remains closed. In addition, the following park events have changed.

- The Bunny Trail on April 11th- cancelled
- Earth Day on April 19th- rescheduled for Aug 16th

The Moon Parks Office will remain open by phone only. We can be reached at 412-262-1703. Thank you for your patience.

---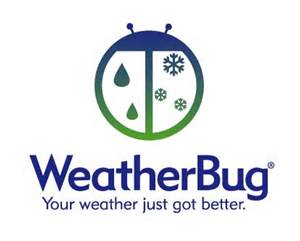 Drop-In Recreation and Event Calendar
---
This calendar contains programs and events that do not require pre-registration. Please visit our Program and Event pages for a full listing of offerings.