Happening Now
---
Bunny Trail - Saturday, April 20 - 11:00 a.m. – 1:00 p.m. at Moon Park
Get your baskets ready and hop on down the Moon Park Bunny Trail! Have your photo taken with the bunny. Get creative under the big tent with arts & crafts. Try your luck at interactive games like the Duck Pond, Horse Wheel, Bean Bag Toss, and BIG Egg & Spoon Race. Experience the Blue Ribbon Farms petting zoo with bunnies, lambs, chickens and goats! A food truck will offer tasty treats for purchase. This is a free event.
2019 Pavilion Rentals:
The first day of pavilion rentals for the 2019 season (May-September) for Moon Township residents will be on Monday, February 11 at 8:30 a.m. Reservations must be made in person at the Moon Township Municipal Building. Thereafter, reservations will take place at the Parks and Recreation office at Moon Park. Non-residents may reserve pavilions beginning Tuesday, February 19. All pavilions and fees are listed on our website at
http://moonparks.org/parks/rentals.asp
.
Moon Parks and Recreation Summer Program 2019:
REGISTRATION IS FULL FOR ALL WEEKS. Registration is now closed. Thank you!
Moon Township Green Team and Moon Parks & Recreation Earth Day Design Contest
Please place your design on the form linked above or attach another piece of 8 1/2 x 11" paper to the design contest form. All entries must relate to the Earth Day theme: "Branch Out..Grow Roots!". All entries MUST be a SINGLE BLACK COLOR design with text and/or art designs. One design will be featured on t-shirts which will be given out at the Earth Day event and the design winner will be presented an award at the Earth Day event on April 28 (1-3pm) at Robin Hill Park. Contest is open to Grades K-4. All entries need to be returned to your school principal's office or mailed to: Earth Day Contest c/o Amy Ottaviani, 1000 Beaver Grade Road, Moon Township, PA 15108 by Friday April 5, 2019.
Visit our Youth, Teen, Adult, and Senior Program pages as well as our Event page for more upcoming happenings!!
Get Involved
---

Moon Parks & Recreation offers a variety of programs and classes throughout the year for all ages and skill levels. Check out our programs and events pages for a full listing of activities.

Earth Day Design Contest Form -for all Moon Area elementary age children

Online registration is available for most of our programs:
Online Registration

View the latest Moon Messenger: Moon Messenger

Sign up for our email list by creating an account: Create an Account
Give the Gift of Play! Check out the sponsorship opportunities and plans for the new Moon Park Playground.
Download the playground sponsorship brochure.
Park Alerts
---
2018/2019 Moon Park Main Playground Redevelopment:
The main playground at Moon Park will be under construction through Spring of 2019.

Tennis Court nets are up.



---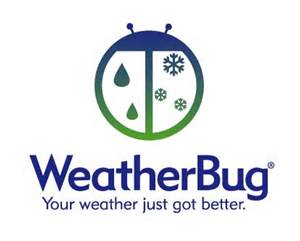 Drop-In Recreation and Event Calendar
---
This calendar contains programs and events that do not require pre-registration. Please visit our Program and Event pages for a full listing of offerings.